Colbert and a cup of coffee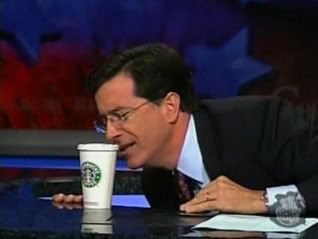 http://www.youtube.com/watch?v=-dPtZRyVusg
Stewart in leather
http://www.youtube.com/watch?v=JjL4O_KJMg8
How is a girl supposed to get any work done?
Goddamnit. Four days and still nothing doing on my KBS assigment. Well, I have printed out all the tutorials and solutions. You know you're in trouble when you get the hole punch out. You might as well just admit that you're fooling yourself. "Oh yes, now I've got them all nice and tidy in a folder I'll be able to find those references so much quicker." Never mind the fact that all the post-it notes in the world won't mean you UNDERSTAND ANY OF IT!
And now that I've taken a brief moment to actually read the spec (yeah, I wasn't kidding. I got nuthin.), I am very concerned.