Ok. So, 2007. Over a week since coming back from Melbourne and sadly the high of buying a shitload of awesome stuff can only last so long. I've since been pistol whipped by reality. But let's not get into that, far too depressing. So instead of me typing out my inner monologue, which basically amounts to whatamigoingtodoohchristwhatamigoingtodo
fuckidonotknowhattodorinserepeat, here's Russell Brand looking sexy in school attire: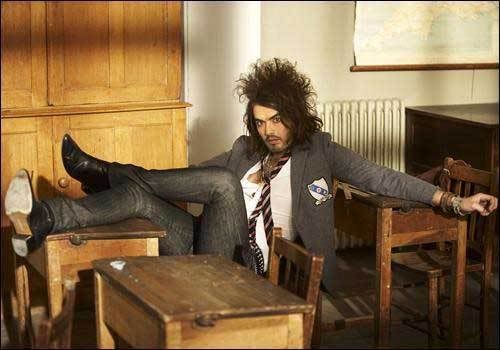 Confession time: My Shame dvd arrived a few days ago, and chapter 3 may be getting
slightly
more attention than the rest of it. "Without context this could look very saucy..." Indeed.